Welcome!

We are excited to share our passion for the people of Haiti with you.  
The 2018 Taste of Chocolate event was another huge success. Thank you to everyone who attended, baked, sold, carried, set up, cleaned up and everything in between. You can still get the Recipe Book here.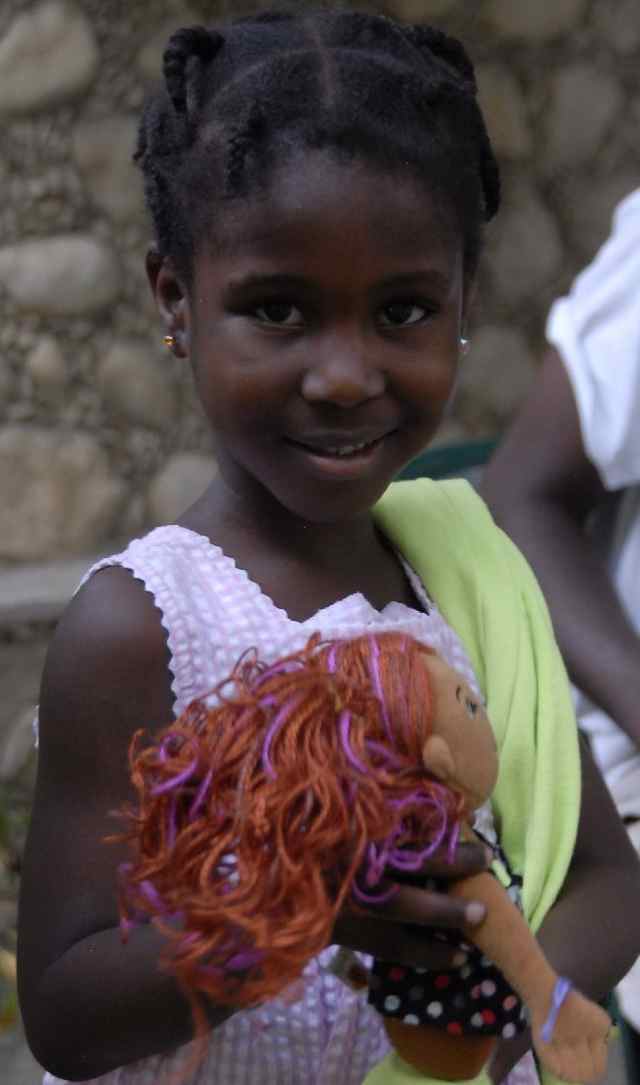 LESPWA is commited to the people of Haiti, their spiritual health being a major concern.  In all our efforts we attempt to show the love of Christ through our hands and feet and voice.  Our prayer is that we are a light to an island that has long been covered and given over to darkness.
May you be challenged and blessed as you get a glimpse of our work in Haiti, locally, and around the world. 
Click the links above to learn more about our efforts here and in Haiti. You can also see LuLu's story (pictured left) and our Photo Gallery.
Visit our blog!         
Love Seeks to Serve
I never look at masses as my responsibility.
I look at the individual. I can love one person at a time.
I can feed only one person at a time.
Just one, one.
You get closer to Christ by coming closer to each other.
As Jesus said, "Whatever you do to the least of my brethren, you do to Me."
So you begin......I begin.
I picked up one person-maybe if I didn't pick up that one person I wouldn't have
picked up 42,000.
The whole work is only a drop in the ocean. But if I didn't put the drop in, the ocean would be one drop less.
Same thing for you
same thing in your family
same thing in the church where you go
just begin.....one, one, one.
~Mother Teresa